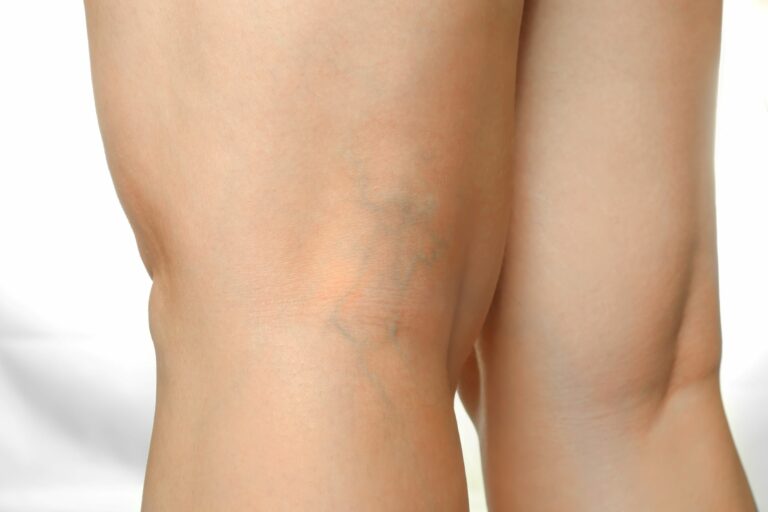 Over the years, you expect your appearance to change as wrinkles and fine lines form while a few gray hairs may show. Although you may not look forward to it, you are prepared for these changes, but you never expected to develop enlarging or spider-like veins. It is estimated that 25% of women and 15% of men will experience varicose veins, which typically occur anywhere on the legs. In some cases, spider veins may appear as well. Although they do not pose a health risk, they can cause you to feel insecure about your appearance. You can decrease their visibility without surgery using vein therapy.

Why are My Veins Changing?
Varicose veins are enlarged veins that have a blue or purple color. They result from faulty valves and weakened walls within them. Typically, your blood flows in one direction due to valves that keep it moving against gravity to reach your heart. When they do not function correctly, it causes your blood to pool, resulting in pressure buildup. This causes the veins to become weak, making them twist and bulge.
Spider veins are smaller and closer to the surface of your skin. While they can be caused by a backup of blood, they often develop due to hormonal changes, exposure to the sun, and certain injuries.
Can I Treat My Veins?
In the past, improving the appearance of varicose and spider veins would require surgery. Now, you have an alternative option with sclerotherapy. A special solution is injected directly into the vein, which causes it to swell to restrict blood flow through it. This allows it to collapse and eventually disappear as it is absorbed by your body.
This is a simple and effective treatment to reduce the appearance of unsightly veins. You will enjoy minimal discomfort and no recovery time. After your treatment, it is recommended that you wear compression support stockings for about 72 hours. It is also best to avoid any heavy lifting or pounding, as well as strenuous activities for 48 hours. You may see some slight bruising or localized discoloration, but they will subside within a few weeks.
Although the treatment is effective, it may take more than one session to achieve your desired results. In some cases, veins that are exceptionally large may not respond well to the injections.
To ensure that you are a candidate for the procedure, you will require a consultation. With a customized treatment plan, you can turn back the hands of time and restore your confidence.
Say Good-Bye to Unsightly Veins
If you are tired of feeling insecure about varicose or spider veins, it is time to see if sclerotherapy is right for you.
About Dr. Connie Casad
Dr. Connie Casad is board-certified in obstetrics and gynecology. She strives to provide her patients with the latest innovations to help them look and feel their best. She is specially trained to offer sclerotherapy to treat varicose and spider veins. To see if you are a candidate, contact our office today to schedule your consultation.