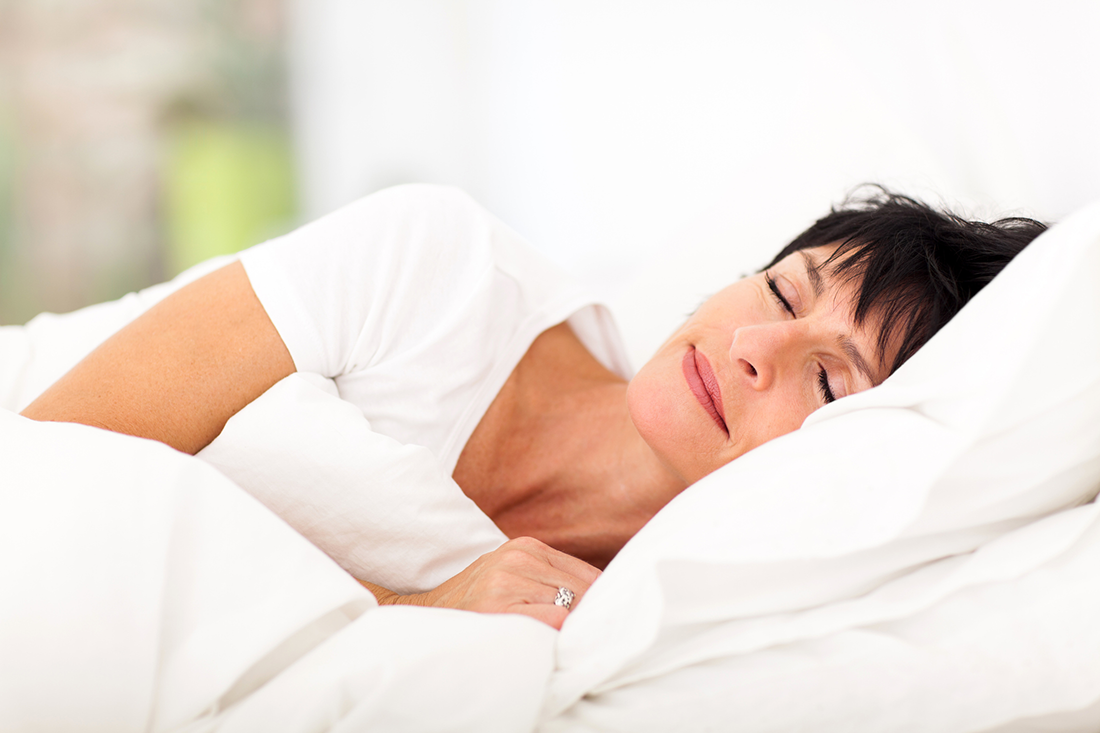 Progesterone and Sleep Quality
If you have insomnia or other sleep issues,
progesterone treatment may be
just what you need!
Could Low Progesterone be Causing Your Sleep Issues?
As women age, getting enough sleep can become more of an issue. And if you're having a rough time getting to sleep or staying asleep, you know how frustrating it can be.
Lack of sleep can cause so many other issues. Your emotions, mood, and cognitive abilities can all be affected, making it overwhelming to get through the day.
And you may have tried many ways to fix your sleep, from improving your sleep schedule to creating a relaxing sleep environment to taking medications and supplements.
But if nothing is working, it may come down to another issue: your hormones.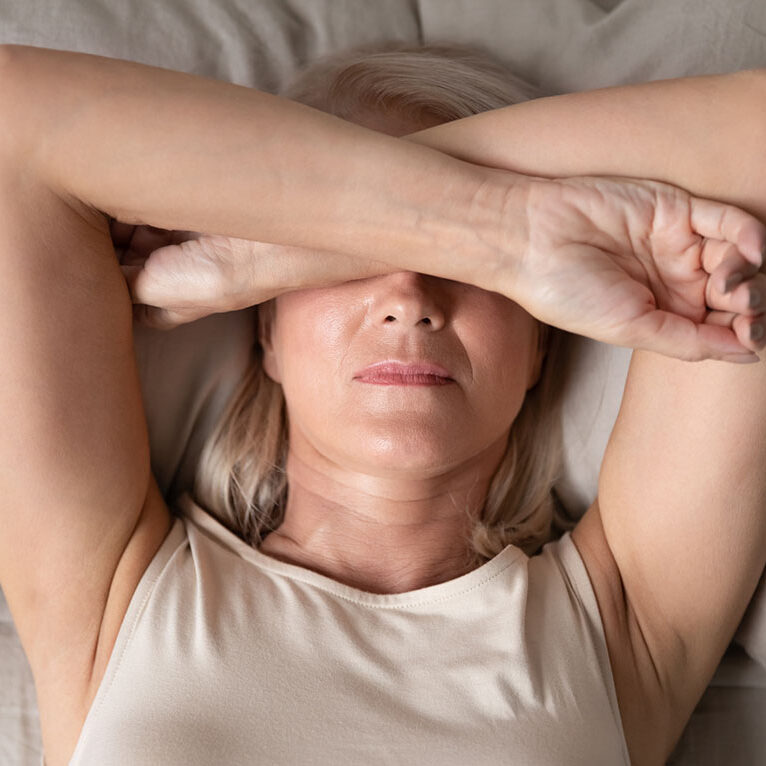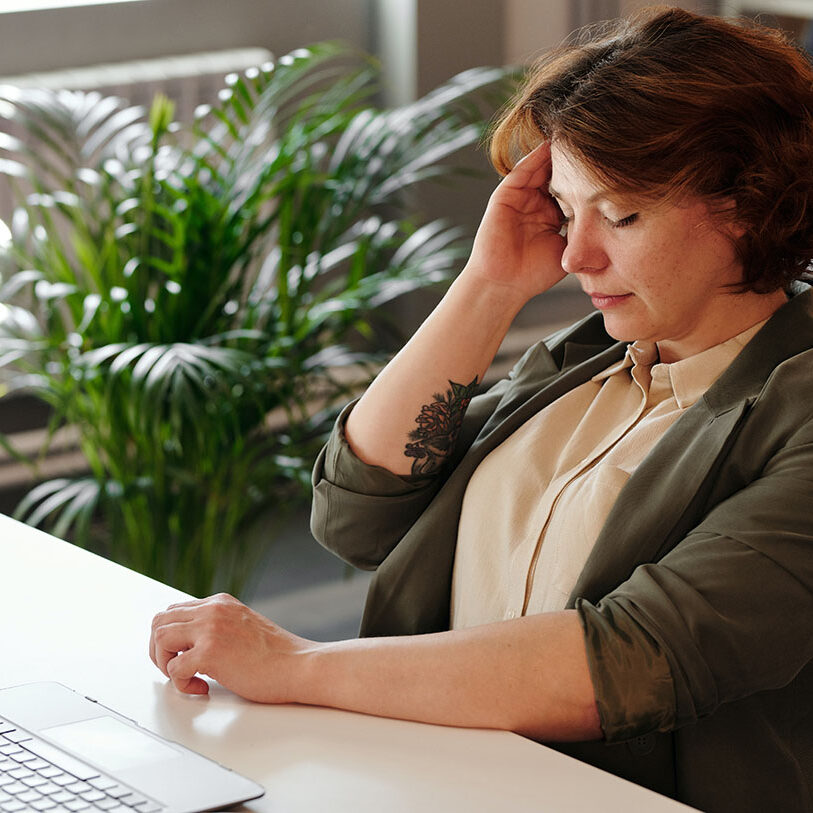 Call our New Patient Coordinator
to learn more about how we can help you sleep better!
Aging, Hormones, and Sleep Issues
As women get older, they transition from their child-bearing years into perimenopause and eventually menopause. Estrogen and progesterone will decrease and can become out of balance. This can create many unpleasant and unexpected symptoms.
When hormones are imbalanced, women can experience problems with:
thyroid levels
nervous system
immune system
digestive health
mood (irritability, anxiety, depression)
libido
skin (acne and other issues)
joints
blood vessels (hot flashes, night sweats, migraines)
metabolism
cortisol levels (stress management)
One of the most common issues women experience in perimenopause and menopause is SLEEP problems.
A CDC survey found that 56% of perimenopausal women sleep less than seven hours a night. It also showed that 55% of menopausal women sleep poorly four or more times per week.
Lack of Sleep Can Lead to Other Problems
When you can't sleep, it's hard to function in daily life. Memory loss, irritability, and foggy thinking can make you feel you can't keep up with the daily stresses.
Often, doctors prescribe medications to help women sleep. Yet these don't deal with the underlying cause of insomnia. Some of these medications can also be addictive and have side effects.
Plus, when you take sleeping pills, they may make you unconscious, but they don't allow your body to go into REM sleep — the sleep stage where the body naturally heals and restores itself. This lack of REM sleep can cause secondary issues, including:
heart issues
depression or anxiety
fatigue (and chronic fatigue syndrome)
fibromyalgia
sleep apnea
memory issues
Fortunately, another solution exists. By balancing your progesterone, estrogen, and other hormones through Bioidentical Hormone Replacement Therapy, you can achieve the restful, rejuvenating sleep you need.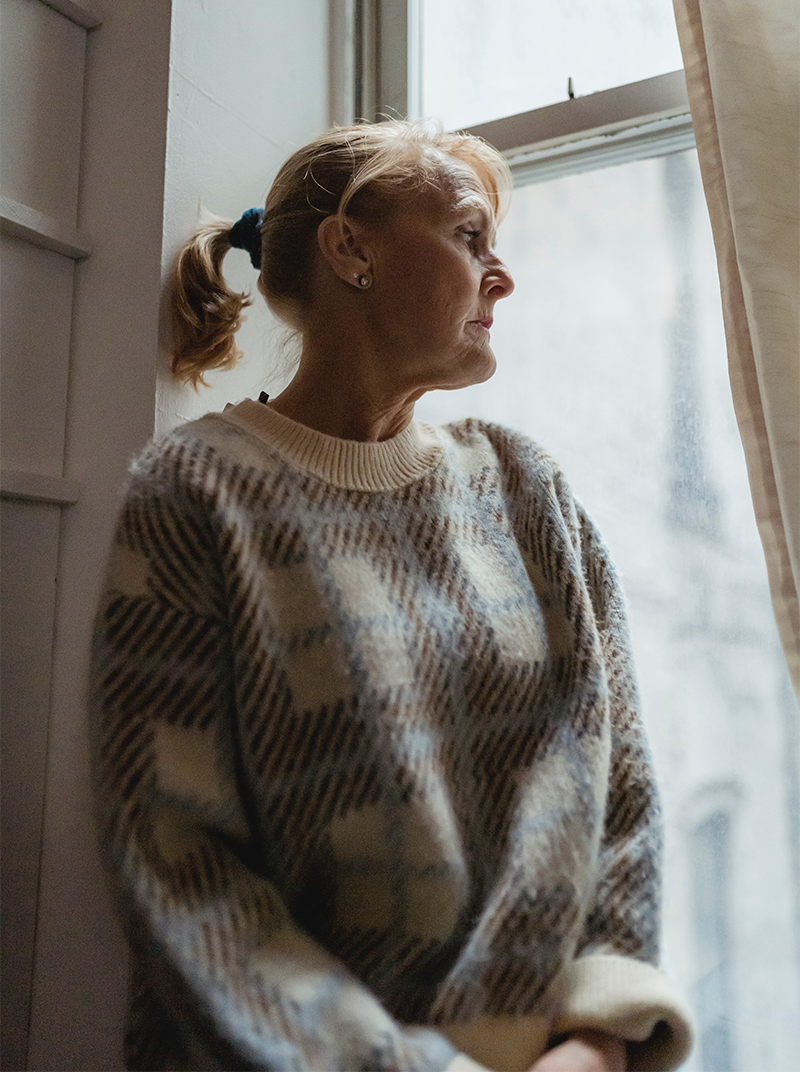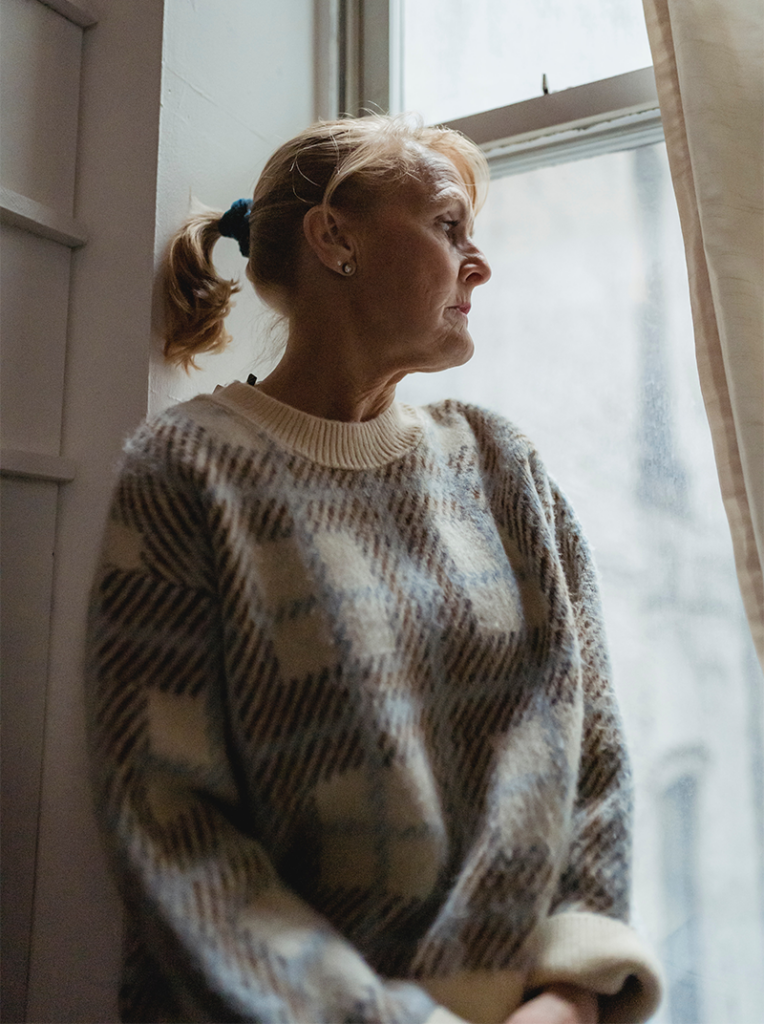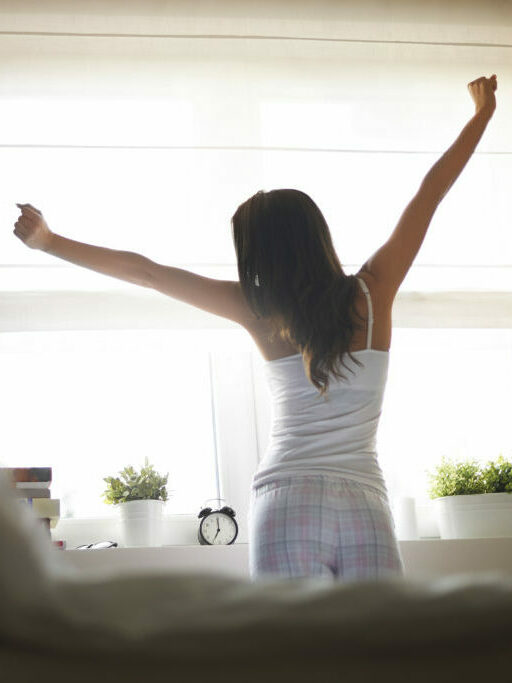 Call our New Patient Coordinator
to learn more about bioidentical hormone replacement therapy.
How Progesterone Can Improve Your Sleep
Often called "Mother Nature's valium," progesterone calms and relaxes the body. It also eases anxiety and promotes memory. Classified as a neurosteroid, progesterone stimulates normal brain processes and helps the nervous system function properly.
Doctors recommend taking progesterone before bed as its sedative effect helps restore normal sleep cycles. You can take it orally or vaginally or by applying a cream on your skin.
It's important to understand the difference between progesterone, a bioidentical hormone, and progestin, a synthetic hormone many doctors prescribe.
As a bioidentical hormone, progesterone is derived from substances found in nature that closely align with what your body naturally produces.
Progestin is a synthetic, lab-created hormone. It doesn't metabolize the same compounds and has no calming benefits or sedative properties. In fact, the most widely prescribed form of progestin — MPA, or medroxyprogesterone acetate — has been found to have negative effects on the nervous system.
We prescribe progesterone as part of our bioidentical hormone replacement therapy. However, it's not just about prescribing progesterone. Estrogen is another hormone that can cause sleep issues — and many other issues in premenopause and menopause. So it's important to balance both estrogen and progesterone, as well as any other hormones that may be out of balance.
That's why our providers spend a significant amount of time evaluating your quality of life, family history, and health concerns to create a customized treatment plan using hormone replacement that caters to your needs.
Our Highly Skilled Providers Are Here for You
Dr. Casad is one of the most experienced doctors in the Dallas Metroplex.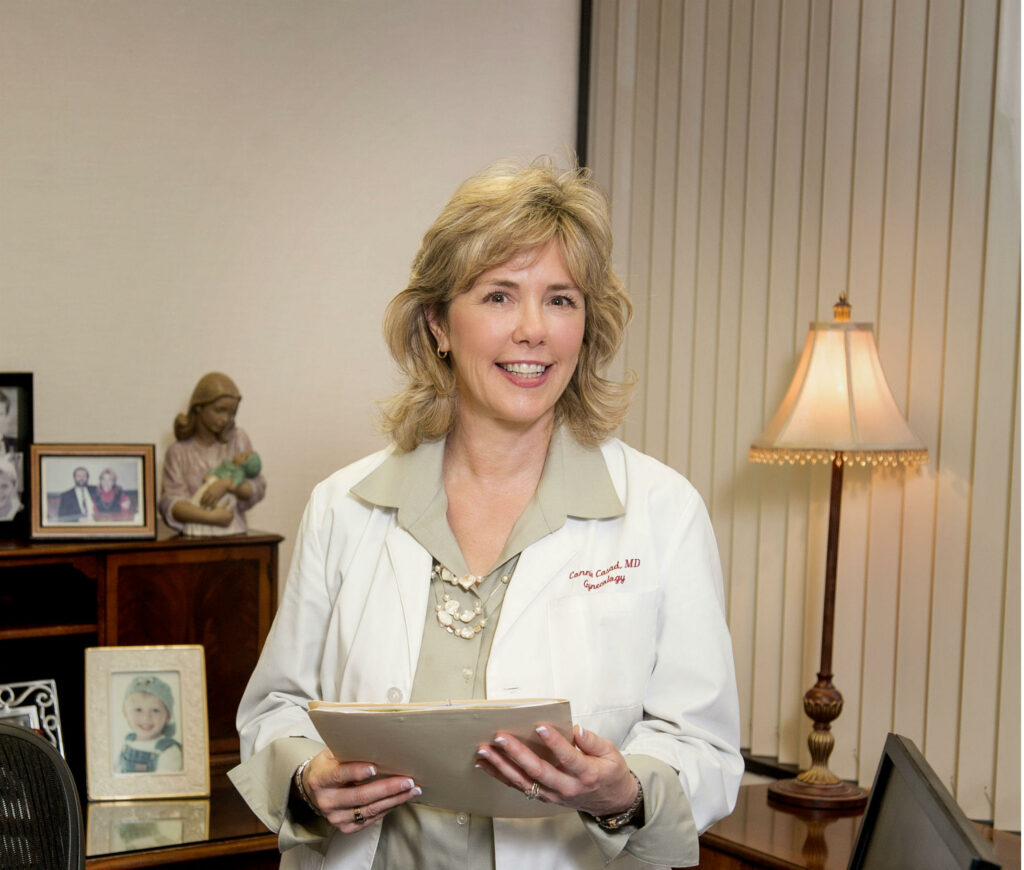 Dr. Connie Casad
Board-certified by the American Board of Obstetrics and Gynecology
Through laboratory testing and other diagnostic techniques, Dr. Casad treats conditions with combinations of appropriate bioidentical hormone replacement, medications, supplements, diet modifications, and stress management. She also works toward the prevention of further issues through nutrition, diet, and exercise.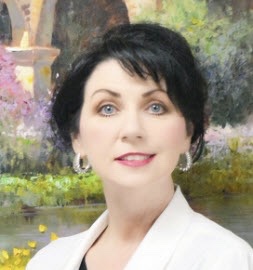 Melissa Lang
Nurse Practitioner
Melissa specializes in Bioidentical Hormone Replacement Therapy (BHRT), custom compounding, BHRT Pellet insertion, female sexual dysfunction, and wellness. She also addresses low-functioning thyroid, contraceptive management, weight loss and dietary counseling, and men's hormone therapy services and wellness.
We can Help You Improve Your Sleep. It Starts with a Free Phone Consultation.
Our providers at Dr. Casad's office are devoted to understanding our patient's health concerns and symptoms. We use scientific-based protocols to find the root cause of hormonal imbalances, thyroid dysfunction, nutritional deficiencies, and more.
We believe that spending quality, personalized time with each patient provides the foundation to help you achieve optimal health and wellness. Our system incorporates provider consultation, comprehensive health assessment, and laboratory testing in a warm and caring environment.
Call our New Patient Coordinator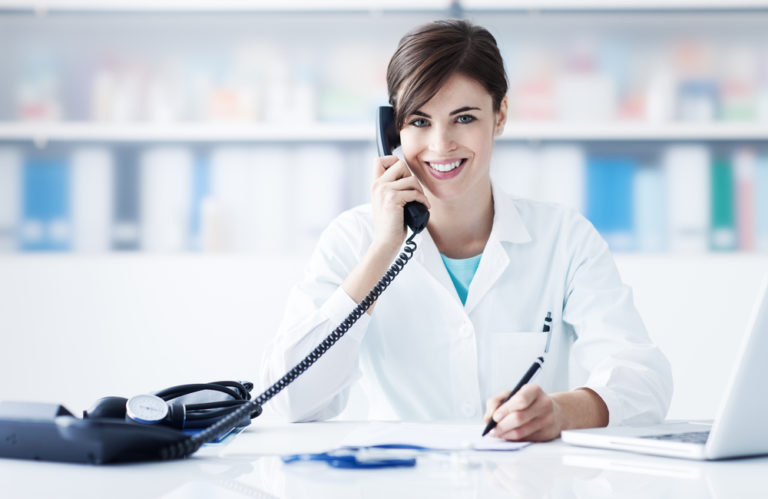 Contact our New Patient Coordinator for a Free Phone Consultation. She can explain our protocols and fees in more detail, answer questions or concerns you have, and explain how our approach can help with hormonal balance, anti-aging, and disease prevention so that you can enjoy a vibrant and healthy life!
Or fill out the form below, and we will contact you.