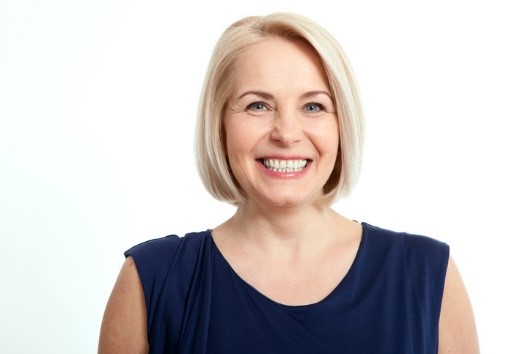 As you age, your body will naturally start to change. Often, the most notable and widely discussed signs affect the face and skin. However, there is another area that may be a bit more uncomfortable to talk about—your vagina. It is not immune to changes as the years pass, often resulting in discomfit, dryness, and even mild incontinence. However, physical changes can occur as well, both internally and externally. Now, you can restore your confidence and improve your quality of life with ThermiVa in Dallas. With the vaginal rejuvenation procedure, it is noninvasive so there is no pain or downtime. It is the simple, yet effective solution.

What is ThermiVa?
If you need vaginal rejuvenation in Dallas, ThermiVa can help you. The noninvasive procedure targets specific internal and external tissues using radiofrequency. As a result, it will not cause damage to the skin because the gentle heat only targets the deeper layers of your tissue. Using this method, your natural collagen production is increased. This will tighten the muscles and tissues. Not only will it improve your confidence with a youthful appearance, but it can help to treat different vaginal issues that are related to aging.
What are the Benefits of ThermiVa?
ThermiVa offers a noninvasive and simple procedure to achieve noticeable results. It does not require surgery, sutures, or even anesthesia. The safe and effective treatment only takes about 20 minutes. In addition to cosmetic benefits, it will improve your quality of life by resolving several vaginal complaints that are associated with aging, such as:
Vaginal and Labia Looseness: The vaginal canal and labia can be tightened using the procedure, which is often effective for treating mild prolapses as well. It will resolve your discomfort so you can wear what you want and feel comfortable at all times.
Vaginal Dryness and Pain: Your hormones change as you age, often leading to decreased moisture in the vagina. This often causes pain and discomfort. If you do not want to use estrogen replacement, this treatment can help you by increasing your internal and external moisture.
Sexual Sensations: As you age, you may begin to notice that you have a decrease in sexual sensations. After the treatment, you will notice that you have stronger vaginal contractions to improve your intimate experiences.
Mild Incontinence: Bladder leakage is a common problem for women as time goes on. This causes you to feel insecure. Now, you can regain your confidence with ThermiVa. After your treatment, mild incontinence can improve using a simple solution.
Where Can I Get Vaginal Rejuvenation?
If you are ready for vaginal rejuvenation, Dr. Casad can help. After performing an initial consultation, she will create a customized treatment plan. There is no need to feel uncomfortable or embarrassed. Your integrity is important and she works to place your mind at ease.
In as little as 20 minutes, you can turn back the hands of time with ThermiVa. Contact Park Cities Aesthetics today to schedule your consultation with Dr. Casad.