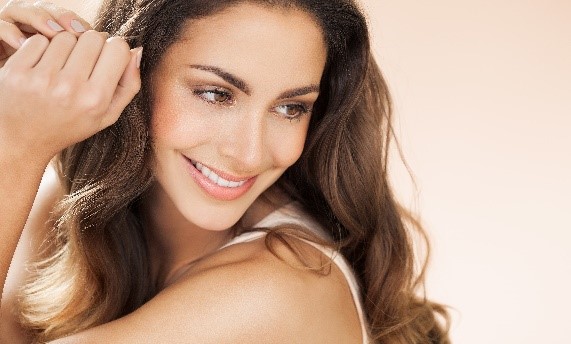 As you age, one of the first areas to begin showing the passing of time is your skin. As it loses its elasticity, wrinkles, fine lines, and sagging can develop. To turn back the hands of time, there are many treatments that can help to restore a youthful appearance, like Botox. While they are effective, you may want a less invasive approach. Now, you can choose an alternative solution with ThermiSmooth in Dallas. This noninvasive treatment helps to tighten the skin to reduce the visibility of fine lines and wrinkles to leave you looking refreshed.

Benefit from a Noninvasive Solution
ThermiSmooth is an advanced procedure that can be used to smooth the face and body that is safe for all skin types. A special handpiece uses radiofrequency waves, which gently heat the subdermal tissues. This causes fat cells and cellulite to breakdown. At the same time, it encourages the production of collagen to tighten the skin.
When compared to other treatments, there are no needles involved. Instead, the handheld device targets areas with precision, offering a noninvasive procedure to give you the results that you want. With no downtime or discomfort, you will see lasting results in as little as three to six treatments.
Enjoy an Effective Approach
ThermiSmooth offers a revolutionary treatment because it is gentle enough to use on delicate areas like the face and neck to reverse the appearance of winkles and sagging skin. However, it remains powerful enough to be used on the body, like the hips, buttocks, and abdomen. This can help you remove stubborn love handles or firm the thighs when other treatments have failed to give you the results you want. You can also use it on the knees and elbows, which were previously difficult to treat.
Choose a Comfortable Treatment
After your initial consultation to ensure that you are a candidate, a customized treatment plan is created. During the procedure, a gel is applied to the skin to allow the handpiece to glide gently. While undergoing the treatment, it will feel as though you are receiving a massage as it is passed over the skin in a circular motion.
As it automatically adjusts, you will achieve effective results after just one session; however, to reach your desired goal, it is recommended that you continue your treatments for three to six months.
Restore Your Youth Today
If you are ready to restore your confidence with a youthful appearance, do not turn to invasive treatments. It is time to see if ThermiSmooth is the right solution for you.
About Dr. Connie Casad
Dr. Connie Casad is board certified in obstetrics and gynecology to help her patients look and feel their best. Using the most advanced treatments and technologies, she will help you reach superior well-being and confidence with an array of elective procedures like ThermiSmooth. If you are interested in improving the appearance of your skin with a noninvasive treatment, it is time to see if ThermiSmooth is right for you. Contact our office today to schedule your consultation.