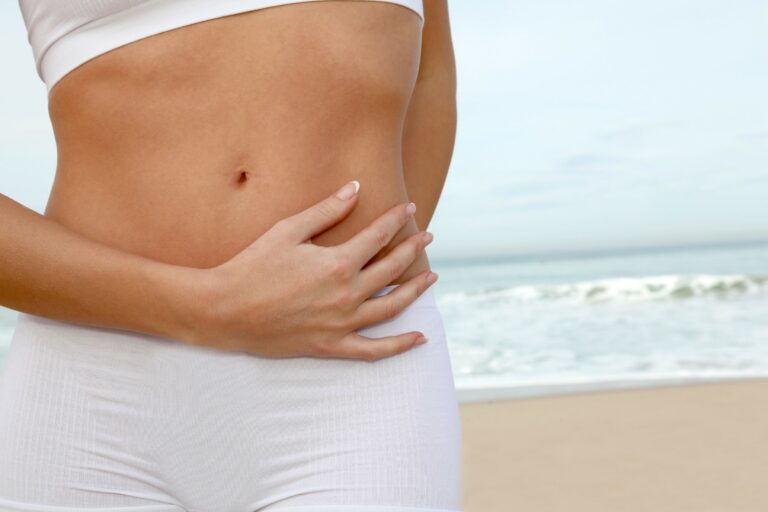 Have diet and exercise not been enough to rid unwanted body fat? To get the sculpt results you want, you have considered liposuction; however, you are not sure if surgery is the right option for you. Fortunately, you have another solution to achieve a toned body. SmartLipo in Dallas is a minimally invasive treatment that targets fat cells to improve your appearance.

Liposuction vs. SmartLipo
Liposuction is one of the most popular cosmetic procedures performed in the United States. It permanently removes fat cells to shape the body using a surgical treatment. You are given an anesthetic to ensure your comfort as a suction device is inserted into the treatment areas through small incisions. A suction pump or large syringe removes the excess fat to leave you with a contoured body.
SmartLipo is far different from the traditional method. A thermal laser targets fat cells using sound energy to disrupt and dissolve them. Gentle suction is used to massage the fat out of the body while a small amount is retained. You naturally eliminate the remaining fat the next day.
Benefits of SmartLipo
SmartLipo is not intended to be used as a weight loss procedure. Instead, it compliments your diet and exercise habits to sculpt your body. When compared to traditional liposuction, you will enjoy several benefits using the innovative technology, including:
Less invasive.
Smaller incisions for less scarring.
Fast recovery.
Am I a Candidate for SmartLipo?
SmartLipo is recommended for people who have a Body Mass Index (BMI) of 29 or lower. The best candidate has some extra body fat but no loose skin. You must also be in good health. You can use the treatment on several areas of the body, including:
Chin
Jowls
Male chest
Female breast
Back bra roll
Bump on the back of the neck
Buttocks
Upper and lower abdomen
Muffin top
Inner and outer thighs
Inner and outer arms
Knees
You will need a consultation to ensure SmartLipo is right for you. Your medical and lifestyle history are evaluated to check for potential complications that may occur. You will also need to discuss if you have any allergies, take any medications, or use alcohol or tobacco.
How Can I Get Started?
When diet and exercise are not enough, you can get the results you want with SmartLipo. Enjoy the latest solution to transform your body when diet and exercise are not enough.
About Dr. Connie Casad
Dr. Connie Casad is board certified in obstetrics and gynecology. For over 30 years, she has helped her patients look and feel their best using the latest technologies and treatments. Besides promoting your general health, she also works to ensure you feel confident. She provides a variety of elective procedures, including SmartLipo. If you are interested in a sculpted, toned appearance, contact our office today to see if SmartLipo is right for you.