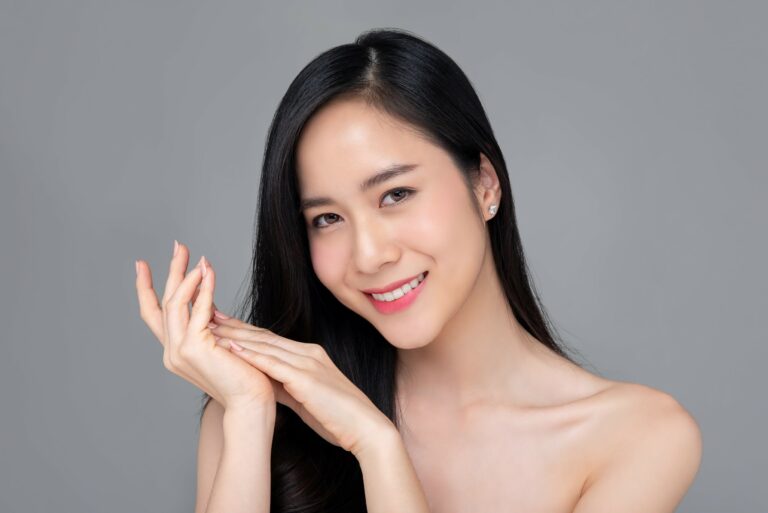 Over the years, the first area to show the passing of time is your face. Wrinkles, fine lines, and skin blemishes can make you look years older than your true age. To turn back the hands of time, you know Botox can help; however, you want a less invasive treatment. Now, you can look younger using a skin therapy treatment that caters to your exact needs.

ThermiSmooth Face
ThermiSmooth is a noninvasive treatment that resolves loose skin, wrinkles, and fine line without any injections. A small handpiece applies controlled radio-frequency waves to your skin. This gently heats fat cells and cellulite to break them down. At the same time, it stimulates collagen production to leave you with youthful-looking skin. You will enjoy no downtime and no discomfort while achieving lasting results.
Kybella
Kybella is an FDA-approved treatment that uses an injectable solution to absorb fat cells—perfect for improving double chins. As a nonsurgical alternative to liposuction, it helps to reduce fat deposits in the area. Each treatment session only takes about 15 minutes, and there is no recovery time, making it the ideal solution if you have a busy schedule.
FotoFacial
FotoFacial is an effective option to resolve several specific skin conditions. Intense pulsed light is used to target skin imperfections, like color and texture variations. Settings on the device allow it to customize to your skin color and type to achieve maximum results. It is effective for minimizing the appearance of fine lines, wrinkles, large pores, loose skin, sun damage, and pigmentation concerns. When compared to other anti-aging treatments, it is an affordable solution to give you the results you want.
Harmony Laser 360
Integrated technology allows the Harmony Laser 360 to improve the color, texture, tone, and tightness of your skin. The all-in-one treatment allows you to resolve several issues at once to reveal a youthful appearance without surgery or injections.
Pixel Fractional Resurfacing Treatment
Laser skin resurfacing can resolve prematurely aged skin due to sun damage and wrinkles. The micro-thermal treatment triggers your body's natural healing process to generate new, healthy skin tissue. It leaves your healthy tissue intact and untouched while rapid collagen production encourages smoother skin at the targeted treatment areas. It can be used on most skin types to improve your skin's texture and firmness.
Microdermabrasion
A jet of sterile micro-crystals resurfaces your skin using exfoliation. It reduces the appearance of sun and age spots, fine lines, and small scars to leave you with more supple skin. It is safe for all skin types to create lasting results after as little as 4 treatment sessions.
Restore Your Youth Today!
You can enjoy a youthful glow without surgery. See which skin therapy treatment is right for you today!
About Dr. Connie Casad
Dr. Connie Casad strives to help all her patients look and feel their best. She offers the latest skin therapy treatments to turn back the hands of time to leave you looking refreshed. If you are ready to invest in your confidence, contact our office today to schedule your consultation.