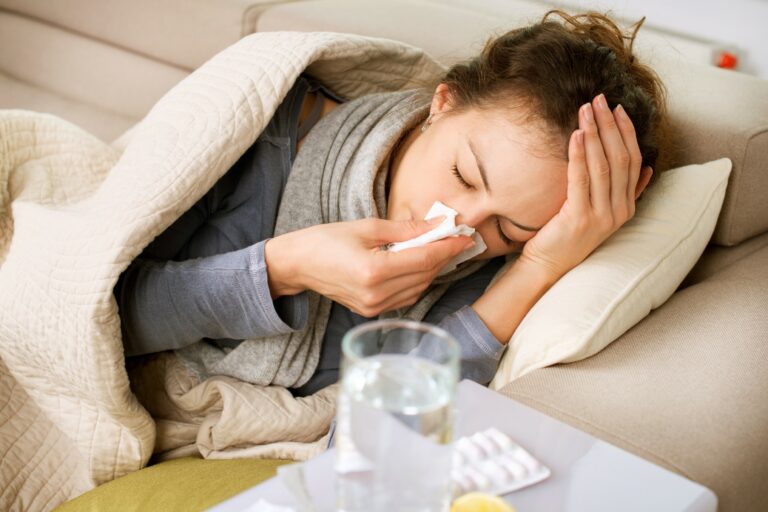 Are you sick and tired of feeling run down all the time? You might attribute your exhaustion to a bad mattress, stress, or not getting to bed early, but the issue might be a little more complex. In fact, the answer may also affect your immune system. If you are often getting sick and not feeling your best, you might be experiencing the side effects of a hormone imbalance. You can create the harmony your body needs using bioidentical hormone therapy. You'll enjoy a natural solution to reach optimal wellness.
Fighting Fatigue?
Progesterone is a hormone released by the ovaries to help you sleep. If you don't have enough progesterone, you may experience difficulty falling or staying asleep. On the other hand, too much progesterone can cause frequent fatigue. Low estrogen or decreased levels of the thyroid hormone can also disrupt a woman's sleep cycle.
Combating Illness?
Balanced hormones are essential to an active immune system. If any levels are too high or low, your immune system may not respond like it should, raising the likeliness for illness. Your body relies on adequate levels of estrogen, progesterone, and testosterone to maintain a healthy immune system. The thyroid and adrenal glands are equally important.
Feel Your Best with Hormone Therapy
Hormone imbalances can cause a variety of symptoms other than just fatigue and sickness, like weight loss/gain, moodiness, decreased sex drive, or hair loss. Thankfully, there is a simple solution to resolve the issue.
Traditionally, hormone imbalances are treated using synthetic medications created in a laboratory. Although they are effective, there are several side effects, and they aren't personalized for every patient's needs. As an alternative, you can enjoy a more natural solution with bioidentical hormones. They are derived from substances that occur in nature to closely align with those your body already produces. This allows your body to absorb them correctly to restore harmony.
Your physician will create the ideal composition of hormones to treat your specific concerns, like fatigue. Besides the hormones, changes to your lifestyle will also help you feel your best, such as improving your diet, changing your sleep hygiene, or exercising.
Stop Feeling Sick and Tired
If you're feeling sick and tired all the time, it may not be because you're getting older or tossing and turning at night. You might be suffering from hormone imbalances. You can regain a youthful energy using a natural solution. Don't wait any longer to see if bioidentical hormone therapy is right for you.
About Dr. Connie Casad
Dr. Connie Casad is board-certified in obstetrics and gynecology. Dr. Casad takes the time to get to know her patients to create personalized treatment plans that have a natural approach. With over 30 years of experience, she stays ahead of the learning curve by regularly completing continuing education courses. You'll benefit from advanced care using the treatments you need to reach optimal health and wellness. If you're ready to enjoy a different approach to your medical care, contact our office today to schedule an appointment.