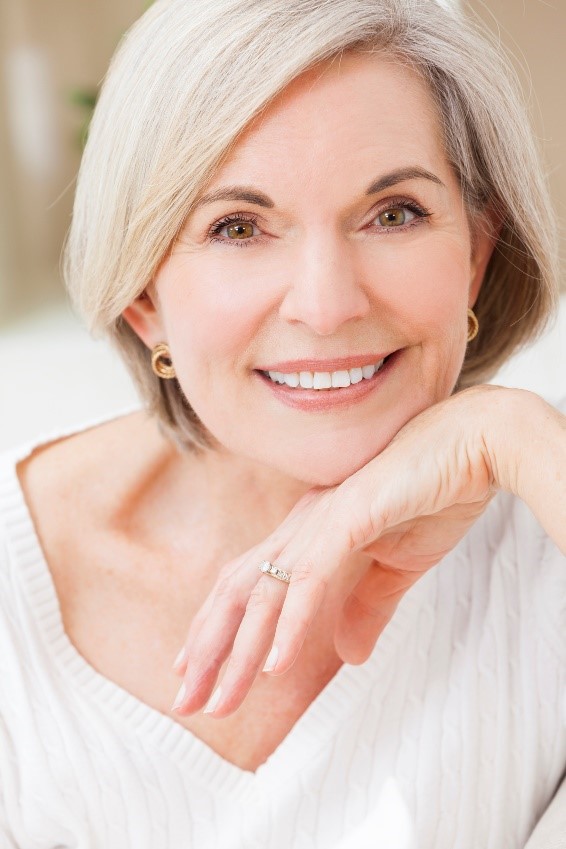 As a woman, menopause is simply unavoidable as it is a natural part of the aging process. As you approach the age of 50, you start to expect the signs of menopause to begin. While you know menopause is coming, you probably have a lot of questions and really are not too sure how to handle the changes as they occur. This can lead to a lot of confusion as everyone tends to have their own opinion about hormone replacement, dealing with hot flashes, and other changes you can expect. As a menopause doctor in Dallas, Dr. Connie Casad has dedicated her life to women's health. She will help you through the changes you are experiencing to promote a happier, healthier you.

Understanding Menopause
Menopause is essentially defined as the absence of your menstrual period for 12 consecutive months as the ovaries stop functioning. However, the stopping of your menstrual cycle does not just happen overnight. The process is gradual and usually starts around the age of 50.
As your ovaries begin to stop functioning, you will begin to experience a wide range of symptoms, such as hot flashes, mood changes, and vaginal and urinary symptoms. As menopause progresses, the effects of the changes in your body will continue, which often causes fatigue, stress, and an overall decrease in your quality of life. Menopause also increases your risk for heart disease and osteoporosis.
To combat the changes you are experiencing and the potential complications in the future, you need a good gynecologist in Dallas who understands your needs and concerns.
Enhance Your Life with Dr. Casad
Dr. Casad has focused her career as an OB/GYN to providing women with personal and natural care to promote overall wellbeing. She believes in teaching women about their bodies and their options, not just treating conditions.
Her devotion to women's health allows her to connect with her patients on a personal level to create treatment plans that are catered to individual needs and desires. As a firm believer of natural medicine, she offers bioidentical hormone therapy to help women rebalance their hormones during and after menopause.
As an alternative to traditional hormone replacement, the use of natural hormones allows her to specify treatments to your own individual needs. By individualizing the therapy with natural hormones, specific symptoms can be treated by rebalancing your hormones naturally.  With the use of the naturally-occurring substances, you will regain your quality of life as you embrace the aging process gracefully. Dr. Casad will help you look, feel, and perform your very best by aligning your body with nature.
With Dr. Casad by your side during your changes in life, she will view you as a whole person to promote your health and wellness. As a woman, she understands your needs and how to help you reach your health goals.
If you have having a difficult time with menopause, it is time to schedule a consultation with Dr. Casad. She will help you get your life back for a healthier future.