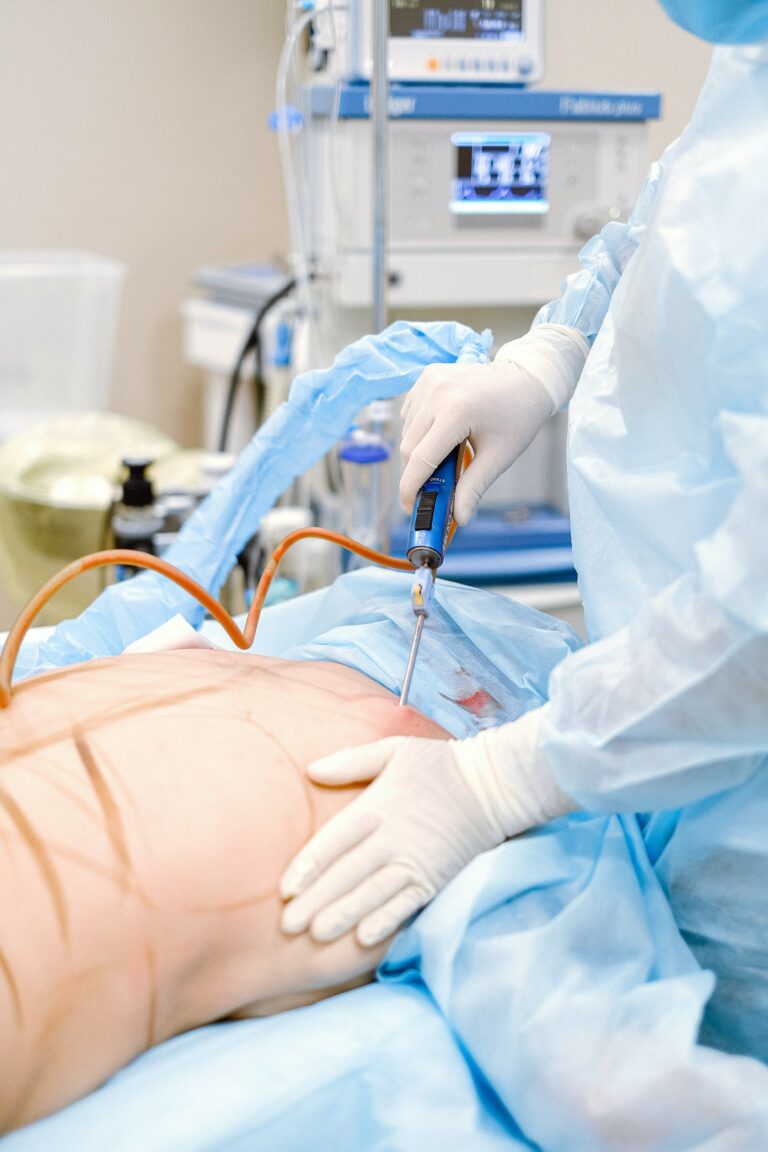 Diet and exercise can help you maintain a trim physique, but you might still struggle with some trouble areas, like a muffin top or love handles. Now, you have more options than ever to rid unwanted body fat. Among the most popular solutions are traditional liposuction and SmartLipo in Dallas. Both offer amazing results, but which is right for you? There are some similarities between the two procedures; however, there are also several differences. Here's what you need to know to determine which is best to reach your goals.
What is Traditional Liposuction?
Traditional liposuction, also known as lipo, is one of the most common surgical procedures in the U.S. When diet and exercise aren't enough to achieve the contoured results you desire, lipo in Dallas can create substantial enhancement. It is often an effective solution to treat several areas of the body, including your:
Chin
Hips
Abdomen
Knees
Flanks
Chest
Upper arms
Thighs
It's not uncommon for it to be used along with other procedures as well, such as a facelift, breast augmentation, or tummy tuck. Although it offers amazing results, it isn't a substitute for weight loss surgery, and it can't improve the noticeability of cellulite.
What is SmartLipo?
SmartLipo is a less invasive alternative to traditional liposuction. It uses a laser-assisted technology to target fat cells using thermal energy. It melts the fat, allowing it to be removed with gentle suction to create a smoother shape. It can be used to treat multiple areas, including the:
Upper and lower abdomen
Neck
Inner and outer thighs
Arms
Knees
SmartLipo can be used instead of liposuction or to revise a prior lipo procedure. It can help you attain a contoured body, but it isn't a weight loss surgery either.
Traditional Liposuction VS SmartLipo
Both traditional liposuction and SmartLipo have several similarities, including:
Can be used for all body areas.
Aren't weight loss procedures.
Can create a defined, fit appearance.
Can be completed during a single session.
Require anesthesia.
Despite their similarities, there are also many differences, such as:
The technique used to remove the fat.
SmartLipo is less invasive.
SmartLipo is ideal for patients within 20% of their ideal body weight.
Traditional liposuction has a longer recovery.
Which is Right for Me?
You'll require a thorough consultation with your physician to evaluate your concerns and to learn more about your goals. They'll also review your health history and medications to determine your candidacy for either procedure. Your physician will create a customized treatment plan to remove excess fat to help you achieve the natural-looking appearance you want.
Whether you choose traditional liposuction or SmartLipo, you'll invest in your confidence using a proven solution that has time-tested results.
About Dr. Connie Casad
Dr. Casad is board certified in obstetrics and gynecology; however, she also offers the latest elective procedures to help her patients look and feel their best. She has over 30 years of experience providing the best medical care possible. If you're interested in SmartLipo, contact our office today to schedule your consultation.