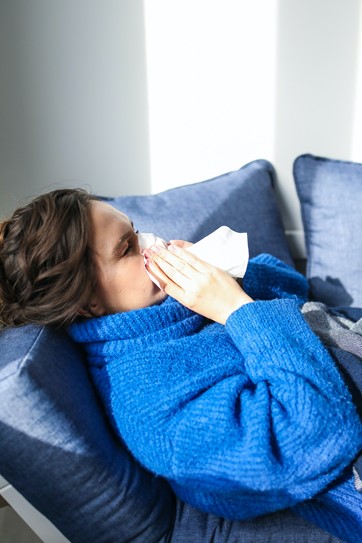 Your body relies on hormones to function its best. They act as chemical messengers that regulate many processes in your body. From head to toe, they are essential for proper growth, development, reproduction, metabolism, and more. Unfortunately, there are times when you can experience hormone imbalances, such as from stress, illness, or aging. No matter the cause, you'll notice several changes to your body's performance and how you're feeling. In fact, you might even catch colds more often. Hormone therapy can give your immune system a boost to fight common illnesses.
Hormones and Your Immune System
There are several types of hormones, each responsible for various tasks, like your sex hormones. While they play a role in your body's fertility and reproduction, their purposes don't end there. Instead, estrogen, testosterone, and progesterone are also necessary for a strong immune system.
Your immune system is your body's personal army to safeguard you from antigens to prevent harmful materials from entering the body. Your immune system is also developed over time because of certain experiences throughout your life, such as your exposure to various infections and illnesses.
Believe it or not, your sex hormones can affect how well your immune system protects your body from these threats.
Testosterone: Men can be more susceptible to infection if they have elevated testosterone levels because the hormone is known as an immunosuppressant.
Progesterone: Like testosterone, the hormone is also an immunosuppressant. As a result, elevated progesterone levels can increase the risk of infections.
Estrogen: Estrogen differs because it is immunoenhancing, which can affect the immune system in several ways, such as increasing a women's risk of autoimmune disease.
Rebalancing Hormones Naturally
It's natural for the body's production of sex hormones to decline over the years. This can affect you in several ways, like mood changes, weight gain, or fatigue; however, it can also prevent your immune system from performing its best.
Traditionally, synthetic hormones are used to rebalance those within your body. Although they are effective, there are also a few concerns because they aren't customized to each patient's needs. Not to mention, they are made in a laboratory.
As an alternative, you can choose a natural approach with bioidentical hormones. They are derived from substances that occur naturally, so they closely align with your own hormones. This allows them to be absorbed and used by your body the way nature intended.
Bioidentical hormone therapy can help bring balance to progesterone, estrogen, or testosterone levels to give your immune system a boost. When combined with a healthy lifestyle, you can ensure your body has everything it needs to fight off harmful invaders.
About Dr. Connie Casad
Dr. Connie Casad is board certified in obstetrics and gynecology. For over 30 years, she has helped her patients look and feel their best using biocompatible solutions. She offers bioidentical hormone therapy as a substitute for traditional treatments. She provides plans catering to each patient's specific needs. Contact our office today to schedule your consultation for hormone therapy.