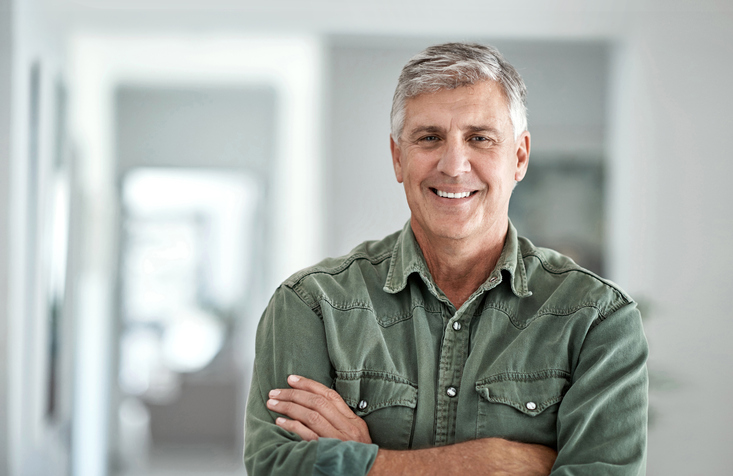 When you hear of hormone replacement, you often think about a middle-aged woman who needs to rebalance her hormones. However, women are not the only ones who can suffer from imbalances. Men can experience altered levels as well, which can occur for various reasons. At Park City Aesthetics, Dr. Connie Casad offers hormone replacement therapy in Dallas for men who are ready to improve their quality of life. You will benefit from a natural approach with bioidentical hormones.

Do I Need Hormone Replacement Therapy?
The aging process naturally causes a man's testosterone levels to decline. This is known as andropause. As the hormone level decreases, estrogen amounts can increase. While it is often believed that men only have testosterone, they have both hormones. Estrogen is produced from circulating testosterone in the body via the aromatase enzyme.
When there is not enough testosterone in the body, various symptoms and complications can develop from the imbalanced hormones. Among the most common complications include prostate problems, depressions, obesity, cardiovascular complications, decreased bone density, and the development of insulin resistance. Health issues are not the only problems to develop. You may experience sleeplessness, memory loss, mood swings, and decreased sex drive.
While decreased testosterone and elevated estrogen levels are the most common imbalances to occur in men, they are not the only hormones that can become altered as you age. While aging is a main cause of the changes, stress and medical conditions may also lead to fluctuating hormone levels. These fluxes can significantly decrease your quality of life and your overall well-being.
How Can Hormone Replacement Therapy Help Me?
Traditionally, hormone therapy involves hormones that are synthetically created in a lab. While many claims state they are safe and effective, they do come with several disadvantages because they are not natural. Dr. Casad gives you the alternative approach you need to rebalance your hormone levels with a safer option.
With bioidentical hormones in Dallas, they are made from naturally occurring compounds, which means they are similar to those the body produces. As a result, the body accepts them for more effective results without the side effects and complications from tradition hormone replacement therapy.
How Can I Begin Rebalancing My Hormones?
If you are ready to naturally rebalance your hormones, you will need to schedule a consultation with Dr. Casad. She will evaluate your symptoms and discuss the results you hope to achieve to create a treatment plan that caters to your individual needs. Dr. Casad will only recommend the hormones that you need, not a cookie-cutter mix, like those that are often used with traditional therapy.
You may benefit from one or more hormones, such as testosterone, dehydroepiandrosterone, or melatonin, depending on Dr. Casad's recommendations. Each hormone she recommends controls a different function in your body while working together to ensure your well-being and quality of life.
With the right hormones, you will feel better than "normal" to reach the happiest, healthiest version of yourself. If you are ready to restore your quality of life, schedule your consultation with Dr. Casad today.