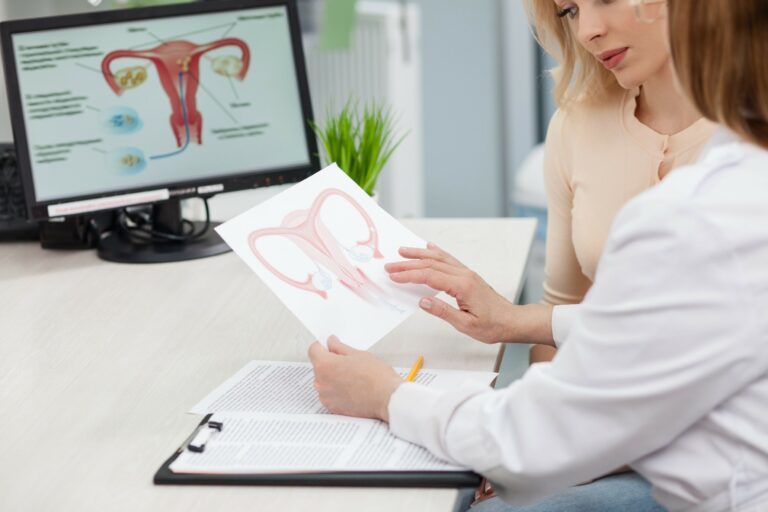 As a woman, you have unique health needs, which constantly change over the years. To reach optimal wellbeing, it is best to choose the expertise of a gynecologist. A gynecologist is a doctor who specializes in issues related to women's health, like obstetrics, fertility, hormone disorders, and menstruation. While you may think you only need to see one after a problem arises, this is not true. It is recommended you schedule an appointment at least once a year for annual screenings.

How Often Should I See My Gynecologist?
Young women should start to see a gynecologist between the ages of 13 to 15. Women between the ages of 21 and 29 should continue to see one at least once a year for routine examinations and preventive screenings, like a Pap smear. This is a screening that checks for cancer of the cervix, as well as any cervical abnormalities that may lead to the disease. Besides a Pap smear, it is best to have a pelvic exam annually. Your gynecologist checks for any abnormalities or signs of illness with the uterus, cervix, fallopian tubes, ovaries, and bladder.
After you reach the age of 30, the American College of Obstetricians and Gynecologist recommends you have a pelvic exam yearly while a Pap smear can be performed every other year unless your gynecologist advises you have one sooner.
How is a Gynecologist Different from a Family Physician?
Many family physicians provide yearly screenings for women; however, they are not qualified to treat certain issues related to female health. A gynecologist undergoes an additional 4 years of training in obstetrics and gynecology to help treat issues related to:
Pregnancy, fertility, menstruation, and menopause.
Family planning, contraception, sterilization.
Tissues that support the pelvic organs.
Sexually transmitted illnesses.
Polycystic ovary syndrome.
Urinary and fecal incontinence.
Benign conditions of the reproductive tract.
Premalignant conditions.
Cancers of the reproductive tract and breasts.
Congenital abnormalities of the reproductive tract.
Emergency care related to gynecology.
Pelvic inflammatory disease.
Sexual health.
Since a gynecologist has also completed regular training to become a physician, they can also treat issues that extend beyond the female reproductive system, like hormonal changes.
What Can I Expect During an Annual Checkup?
During your annual checkup, your gynecologist performs a comprehensive examination, which can include:
Evaluation and advice.
Physical examination.
Pelvic examination.
Blood or urine sample.
As you age, your gynecologist may also suggest you undergo a mammogram, colonoscopy, blood pressure monitoring, and other necessary screenings.
Invest in Your Wellbeing Today
A gynecologist works with you to help you reach optimal health and wellbeing through focused and personalized care catering to your individual needs.
About Dr. Connie Casad
Dr. Connie Casad is board certified in obstetrics and gynecology. For over 30 years, she has helped her patients achieve the healthiest versions of themselves through state-of-the-art services. She stays ahead of the learning curve to offer the latest treatments related to women's health. If you need an annual appointment, contact our office today.