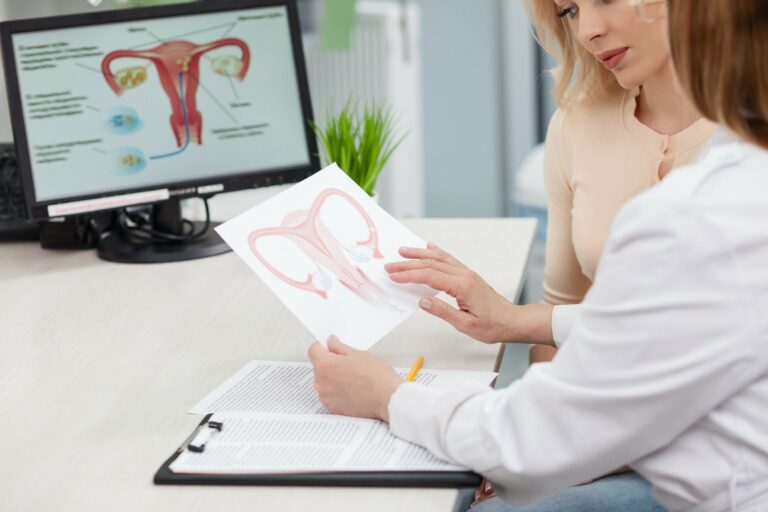 Besides your family physician, your gynecologist is essential to your wellbeing. It's recommended you schedule an appointment with them at least once a year, but do you always need to see the same one? You have many options for gynecology; however, here's why you might want to consider choosing just one to be by your side over the years.
Why Do I Need to See a Gynecologist?
A gynecologist is a doctor who specializes in women's health, particularly the female reproductive system. A gynecologist deals with a wide range of issues, like fertility, hormone disorders, menstruation, pregnancy, and childbirth.
Many women prefer seeing a gynecologist when dealing with certain concerns because they've undergone advanced training in women's health. A gynecologist has an additional 8 years of training to be certified by a recognized examining body, like the American Board of Gynecologists.
It's recommended a woman sees a gynecologist for an annual checkup beginning around the age of 13 to 15. They play an essential role throughout each stage of life to help you reach optimal wellness. To get the most out of your care, it's best to choose the same gynecologist to visit year after year.
Why Should I Choose the Same Gynecologist?
Often, you discuss the most personal and intimate details of your health with your gynecologist. By choosing the same one to care for you over the years, you'll develop a trusting relationship. This can make it easier to discuss the sensitive issues regarding your health. You'll get to know your gynecologist as they also get to know you. This allows them to provide a higher standard for care because they will have detailed background information about your medical and lifestyle history.
How Do I Choose the Right Gynecologist?
Your gynecologist will be by your side for many years, so take the time to choose the perfect one for your needs. With many excellent options in the community, it can be difficult finding the right one. Here are a few tips to help you make the best choice:
Ask friends and loved ones for recommendations.
Check their credentials and training.
Look for any areas of specialty.
Read online reviews and testimonials.
Choose a convenient location and flexible office hours.
Invest in Your Wellness
Your gynecologist is an asset to have by your side. It's best to maintain regular annual visits, even if you don't have any current concerns. Take the time to choose the right one for your needs today and tomorrow.
About Dr. Connie Casad
Dr. Connie Casad knew she wanted to help people from a young age, which led her to women's health. She is board-certified in gynecology and obstetrics, providing women with the personalized services they need through each stage in life. She's also a long-time member of various professional organizations, including the American College of Obstetricians and Gynecologists. Dr. Casad regularly continues her training to provide the latest innovations in care. If you need an exceptional gynecologist, it's time to contact our office to meet Dr. Casad.