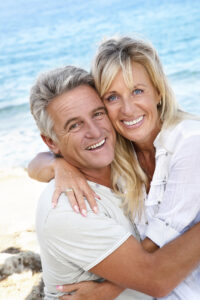 The aging process seems to move at a different pace for different people. But make no mistake—eventually the signs appear: brown spots, spider veins, fine lines, wrinkles and facial redness. However, your face doesn't necessarily have to announce your age to everyone you meet! With a FotoFacial™ in Dallas at Park Cities Aesthetics, you can look years younger.
What is a FotoFacial?
FotoFacial is a skin treatment in Dallas that uses intense pulse light technology, or IPL, to treat visible skin imperfections such as brown spots due to sun damage, large pores, loose skin, broken capillaries, sun flushing or rosacea, lines and wrinkles. Fotofacial can also give you've that youthful glow of years past and a fuller look by boosting the production of collagen, your skin's natural filler.
How Does a FotoFacial Work?
A FotoFacial works by directing an intense blast of light at a high level of energy. The light is delivered through a handheld device. The FotoFacial machine at Park Cities Aesthetics uses a wide range of visible and infrared light. This diversity of light allows us to treat a number of different conditions.
To achieve optimal results, a series of treatments are usually required. Although you may see improvement after one or two visits, the full series includes five treatments. Treatments are usually scheduled three weeks apart and the intensity of light is adjusted to achieve the best results. The actual number of FotoFacial treatments you need will depend on the condition being treated, the results you hope to achieve and how your skin responds to the treatment.
What Happens During a FotoFacial?
During your FotoFacial Treatment, your skin will first be cleansed and your certified technician will use a bright light to analyze the condition of your skin. Then a cooling gel will applied to your skin and your eyes will covered with dark goggles to protect them from the intense pulsed light of the FotoFacial.
Now, your FotoFacial skin treatment in Dallas can begin. The hand held device is placed against your skin and the pulse of light is delivered with a pull of the trigger.
What Does a FotoFacial Feel Like?
When the IPL is delivered, you may feel a slight twinge of pain—somewhat similar to a small rubber band snapping against your skin. The pain may be more noticeable on a dark spot because the melanin here is attracting more heat and energy. There are no other side effects, so you can go about your day after your skin treatment.
Call Our Office Today
If you'd like more information about a FotoFacial in Dallas, contact Park Cities Aesthetics today!