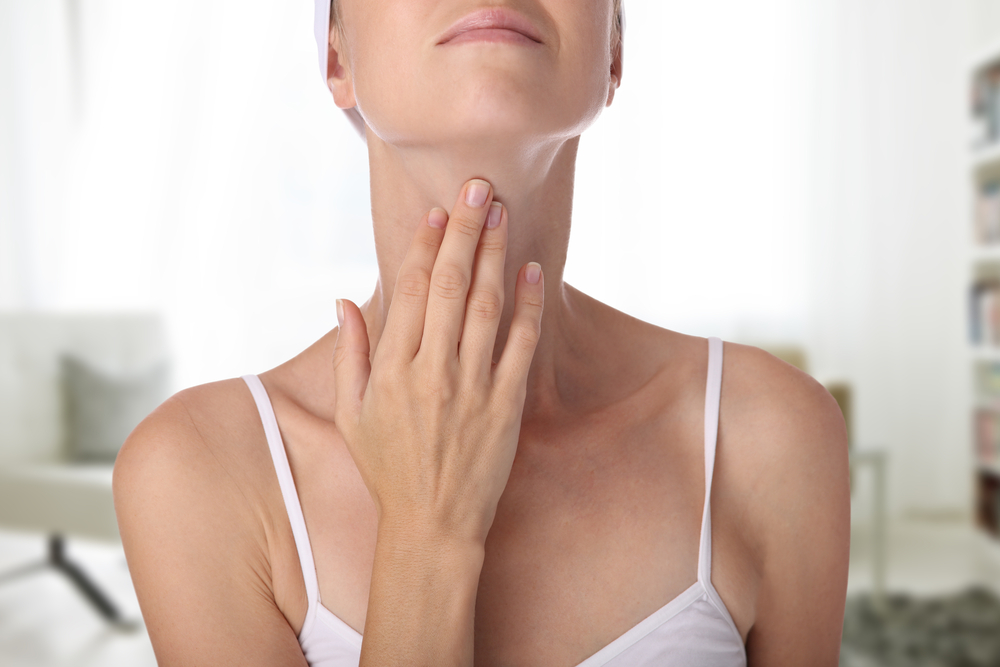 Over the years, you may have noticed some changes to the appearance of your face when you look in the mirror. Age, genetics, or diet and weight may have led to the development of a double chin. This will cause the neck to look fatty or stretched out. As a result, you likely feel insecure about your chin. While there are home exercises that claim to improve its elasticity, often they are ineffective. To resolve the issue, you know that there are surgical options, but you do not want to go under the knife to get the results you want. Now, you do not need surgery to treat it. Instead, you can choose a noninvasive approach with Kybella.

Resolve Your Double Chin
In 2015, the Food and Drug Administration approved a new treatment called Kybella. This is an injectable treatment that is specifically designed to treat the chin area. It has shown to be effective for reducing moderate to severe fat deposits using the active ingredient deoxycholic acid, which dissolves fat.
This is can be the perfect alternative to surgery if you want a noninvasive treatment to sculpt the chin area. Instead of a knife, only a needle is used. You will not have a length recovery time or require sutures. The simple office procedure produces little discomfort with the only common side effects including pain, swelling, and bruising at the injection sites.
Restore Your Confidence
Although the treatment has only been approved by the FDA for two years, it already shows to produce effective results. In fact, according to two random trials by Kythera Biopharmaceuticals, over 68% of patients saw at least a one-grade reduction in fat in the area. In addition, MRI scans show that the volume of fat significantly decreases.
To achieve the amazing results offered by the injections, you will first require a consultation to ensure that you are a candidate. A treatment plan will be created that generally involves four to six appointments with 15 to 25 injections required per treatment. Each session is usually complete in about 15 minutes.
This noninvasive procedure is the perfect alternative to liposuction and other invasive options. It provides more predictable results without the discomfort, pain, or recovery process. Not to mention, it is more cost-effective than other popular treatments.
Say Good-Bye to Your Double Chin
With 80% of people wanting to improve the appearance of excessive fat under the chin, Kybella offers the perfect solution to feel better about your looks. After just a few treatment sessions, you will see noticeable results using nothing more than injections.
About Dr. Connie Casad
Dr. Connie Casad is board-certified in Obstetrics and Gynecology to promote overall health and well-being. With more than 30 years of experience, she also provides an array of elective procedures to help her patients look and feel their best. If you have any questions about Kybella or other procedures to improve the appearance of the chin, contact her office today to schedule a consultation.