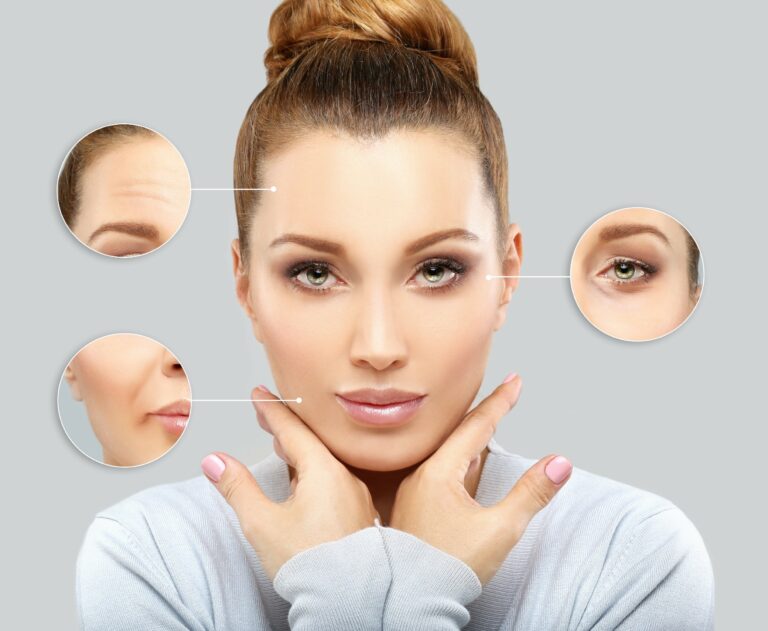 Unfortunately, your face is often the first place to show the passing of time as wrinkles and fine lines develop. You know surgery can help to erase the effects of aging, but you don't want to undergo a painful procedure. Now, you can decrease the visibility of wrinkles, fine lines, and creases using cosmetic injections, but which is the right option? Here's everything you need to know about Botox VS fillers to achieve the results you want.

What's the Difference?
Wrinkle Reducers and fillers are often thought to be one and the same, but they are actually quite different. Botox is derived from a purified form of botulinum toxin, which temporarily paralyzes the muscles to stop them from contracting. This can ease the appearance of wrinkles and fine lines to restore a youthful look.
Fillers add volume to areas that have lost firmness from aging to resolve creases and deep wrinkles, like those around the mouth. The filler substance is injected into the treatment area to plump it to restore facial smoothness. Although there are various fillers, most are made from hyaluronic acid.
Usage:
Wrinkle reduction is most often recommended for patients who have dynamic wrinkles, which result from muscle contractions. These treatments are FDA-approved to treat:
Forehead lines
Severe crow's feet
Frown lines between the eyebrows
Fillers are best used to resolve wrinkles and facial folds that result from volume loss, such as:
Sunken cheeks
Static wrinkles
Add volume to lips
Results:
Wrinkle reducers provide results that can last for several months. Eventually, it will be metabolized by the body, and your muscles will start contracting again. On average, you can expect your results to last 3 to 6 months.
Dermal fillers often last longer. In fact, some patients notice an improvement in their appearance for as long as 2 years depending on the treatment site.
Risks:
Wrinkle reducers and dermal fillers are safe and effective for most patients. The most common side effects include:
Bruising near the injection site
Tenderness near the infection site
Most often, the side effects dissipate in just a few days. Although it is rare for side effects to be more severe, choosing a trained professional for your injections will reduce the risk of complications.
Which is Right for Me?
One or both treatments can be a suitable option for you depending on your aesthetic goals and your individual needs. After an initial consultation, a customized treatment plan is created to invest in your confidence.
You don't need to feel the weight of wrinkles and fine lines. You can revitalize your appearance and your self-esteem with these incredible treatments.
About Dr. Connie Casad
Dr. Connie Casad is board-certified in obstetrics and gynecology. Besides helping her patients reach optimal wellness, she also provides various elective procedures to help them look their best, including Botox and dermal fillers. She creates the personalized solutions you need to turn back the hands of time without surgery. Contact our office today to schedule your consultation.