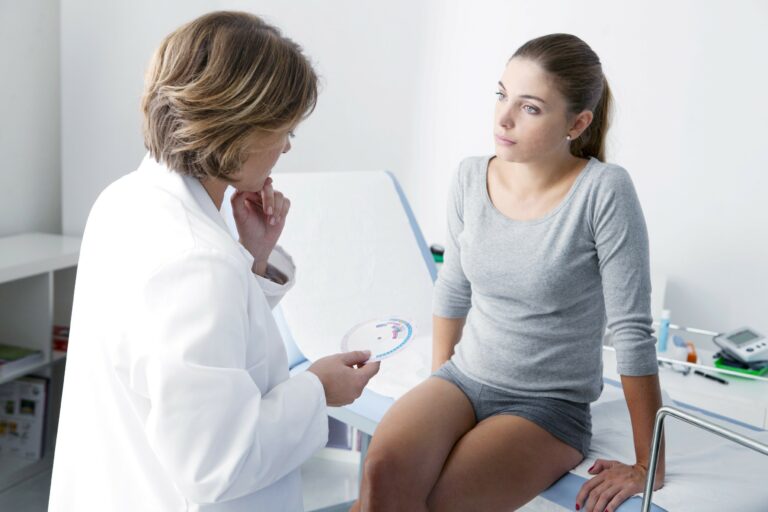 With the right choice in birth control, you can ensure you start your family at exactly the right time. In the past, your options were fairly limited, such as using the rhythm method or standard birth control pills. Now, you have a variety of contraception options. With so many choices, it can be difficult to find the right one. Your gynecologist in Dallas can take the time to discuss your preferences and your lifestyle to help you choose the best one for your individual needs.

What are My Birth Control Options?
There are many different birth control options out there. When determining which one is right for you, it's important to consider how long each one lasts, if they also prevent STDs, and if they use hormones. Don't worry, your gynecologist will help you figure it out. Some of the methods they may discuss include:
Birth Control Implant: A tiny thin rod that's about the size of a matchstick is inserted into your arm where it releases hormones to prevent you from getting pregnant. It is over 99% effective and can last for 5 years.
IUD: An IUD is a tiny device that is placed into your uterus to create a hostile environment for sperm so you can't get pregnant. It's one of the most reliable long-term solutions that can last for up to 12 years.
Birth Control Shot: A shot every 3 months is a safe and convenient solution. It is 94% effective at preventing pregnancy.
Birth Control Vaginal Ring: The monthly ring is proven to provide a 91% success rate at preventing pregnancy. The small, flexible ring is positioned within the vagina to release hormones.
Birth Control Patch: A simple patch worn on the belly, upper arm, butt, or back releases hormones to prevent you from getting pregnant. The patch is replaced weekly for 3 weeks. You repeat the process after starting a new menstrual cycle.
Birth Control Pill: Birth control pills have a 91% success rate when used correctly every day. It's a proven effective method that's affordable while also offering other benefits as well, such as rebalancing hormones.
Condom: A condom is 85% effective when worn on the penis during sex. They are cost-effective and help to protect against STDs as well.
Internal Condom: Also known as a female condom, it is 79% effective against pregnancy while also offering protection against STDs.
Diaphragm: The shallow cup is inserted into the vagina to cover the cervix. This provides a barrier to stop sperm from reaching an egg.
Which is Right for Me?
Your gynecologist will help you find an affordable, convenient, and effective solution. Although there is no "perfection options" your gynecologist will help you make the right choice for your body and your lifestyle. Take control today with the right contraceptive!
About Dr. Connie Casad
Dr. Connie Casad is board certified in obstetrics and gynecology. She caters to the unique needs of women to help them look and feel their best. She provides the latest solutions that are specific to your personal preferences, including a variety of birth control options. Contact our office today to schedule an appointment.